Make Christmas come faster with the Elf on the Shelf Orna-POP Advent Countdown
The countdown to Christmas is almost as fun as the holiday itself, and with every passing day, your excitement will only escalate as Santa's arrival nears. There are so many ways to make the season even more fun and special. Read on to learn fun ways to speed up the wait for Santa!
1. Make a Christmas countdown
Advent calendars are an easy way to keep up the Christmas spirit in the days leading up to December 25. Our new Orna-POP Advent Countdown! is an interactive Advent Countdown for the whole family – kids can bop each ornament, watch as it inflates itself, and see how it pops to reveal an assortment of surprises. Waiting for Christmas has never been so much fun.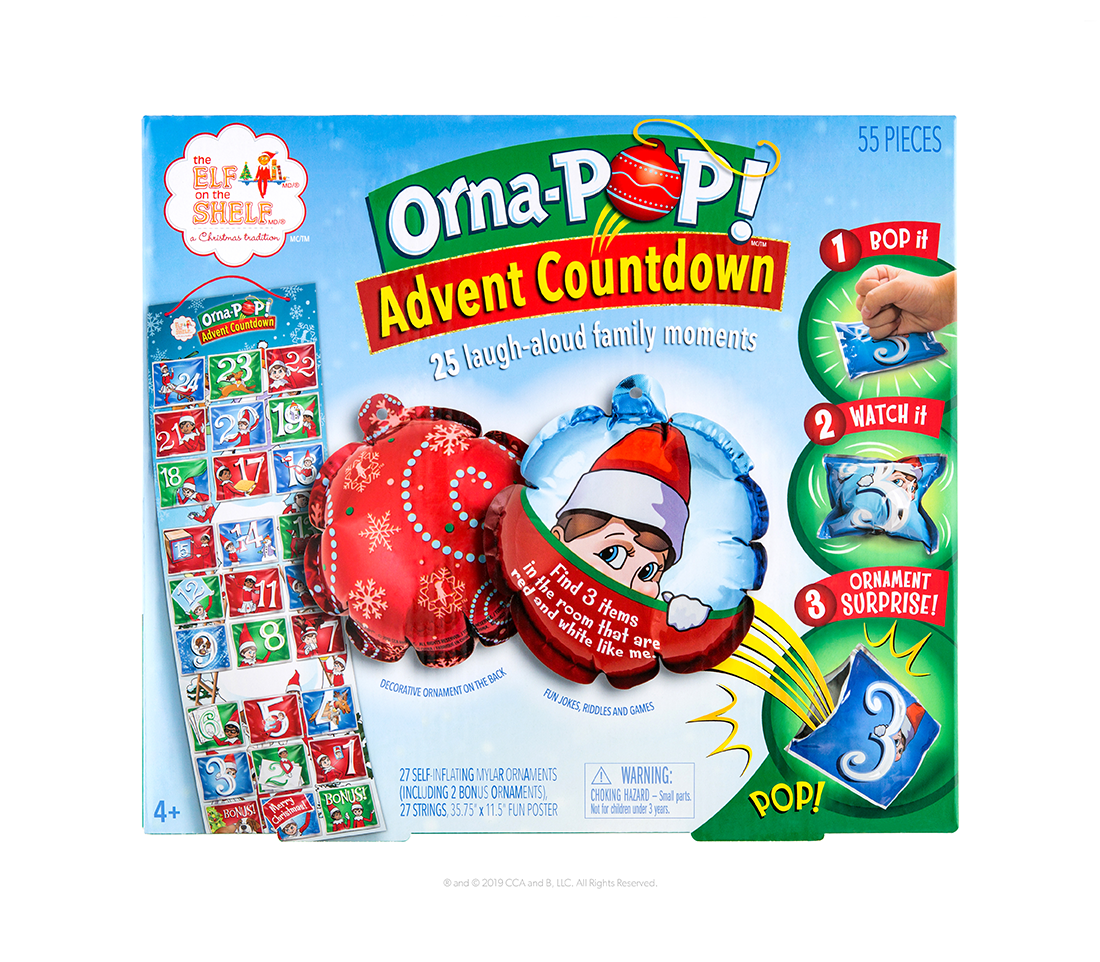 2. Shorten the wait with Scout Elf-themed riddles, games and jokes
Is there are a better way to start your day with a laugh or an exciting activity? We don't think so. The Orna-POP! includes 27 fun reveals, from riddles and trivia, through to jokes and fun games!
3. Decorate your home
Hunting for a Christmas tree is a great way of preparing your home for the big day. Then you can start decorating the tree with the Orna-POP! ornaments, as each of them comes with silver hanging strings for instant Christmas decorating fun.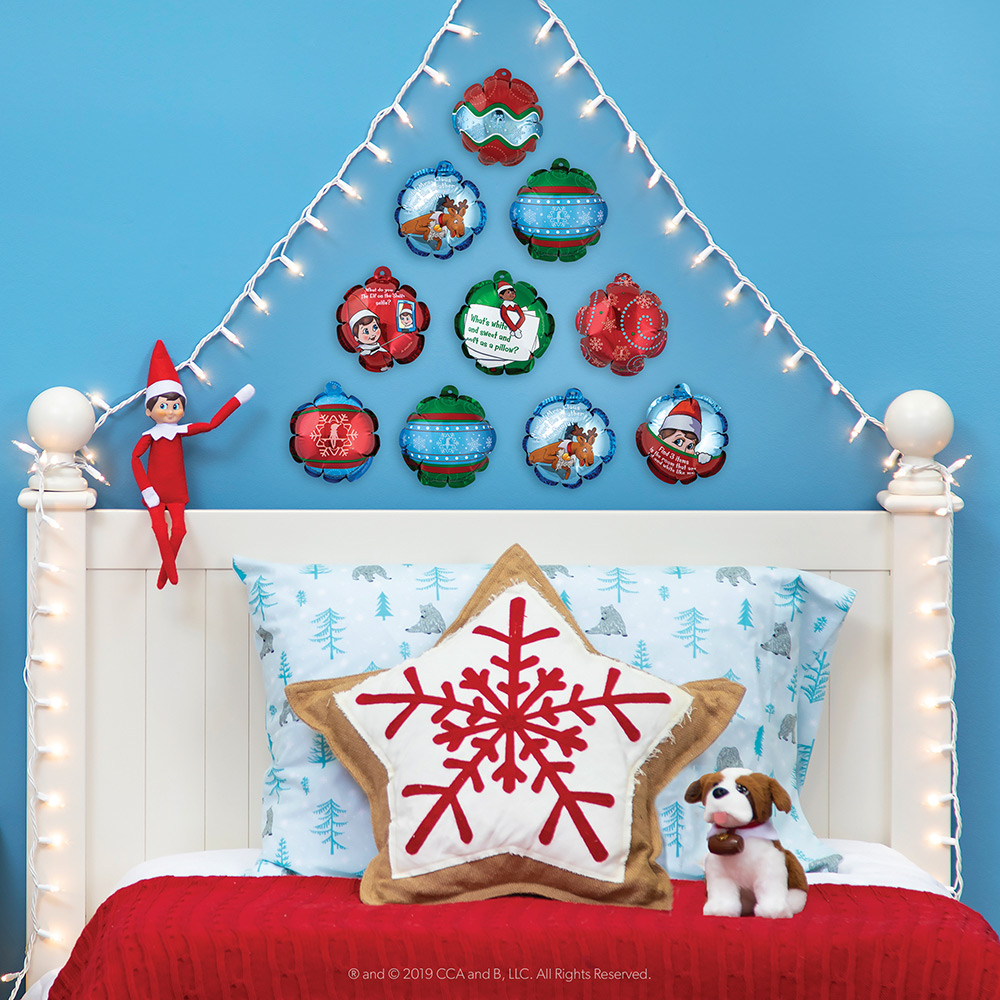 4. Spend time with your family
Gather your family and make each advent countdown reveal an event for your parents and siblings. Watch together how each ornament inflates itself and solve the riddles as a family.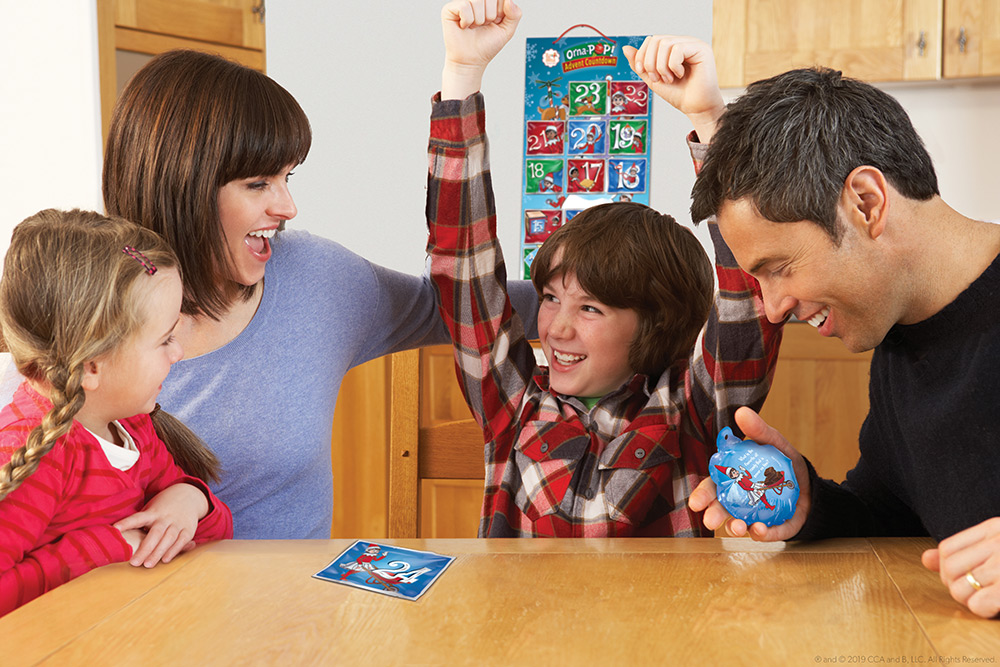 Let's get counting! Learn more about the new Orna-POP! Advent Countdown at Santa's Store.