To celebrate all the colourful flowers that appear following April's showers, the Scout Elves have created a colourful craft that allows kids to mix and match colours and shapes to create beautiful blooming buds for a vibrant piece of décor. Once completed, hang your festive spring garlands from the mantel or along a wall to celebrate spring!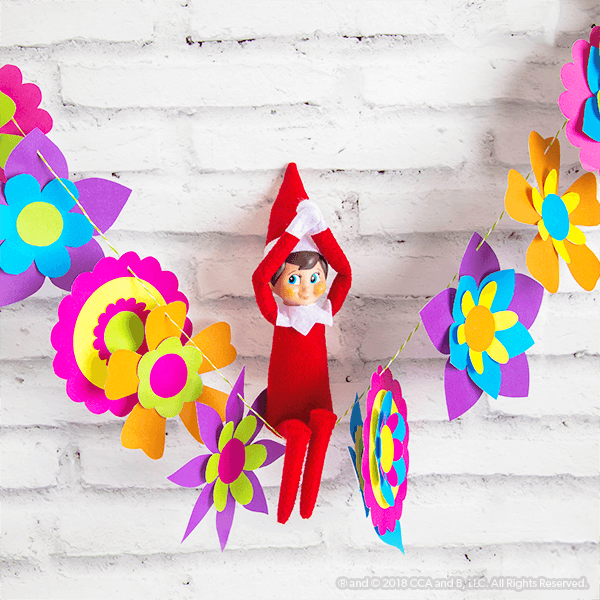 More seasonal crafts await in Scout Elf Craft Corner!
Please remember that when attempting the craft included in this post children should always be supervised by an adult. When using crafting supplies or products, always read manufacturer's instructions and warnings.