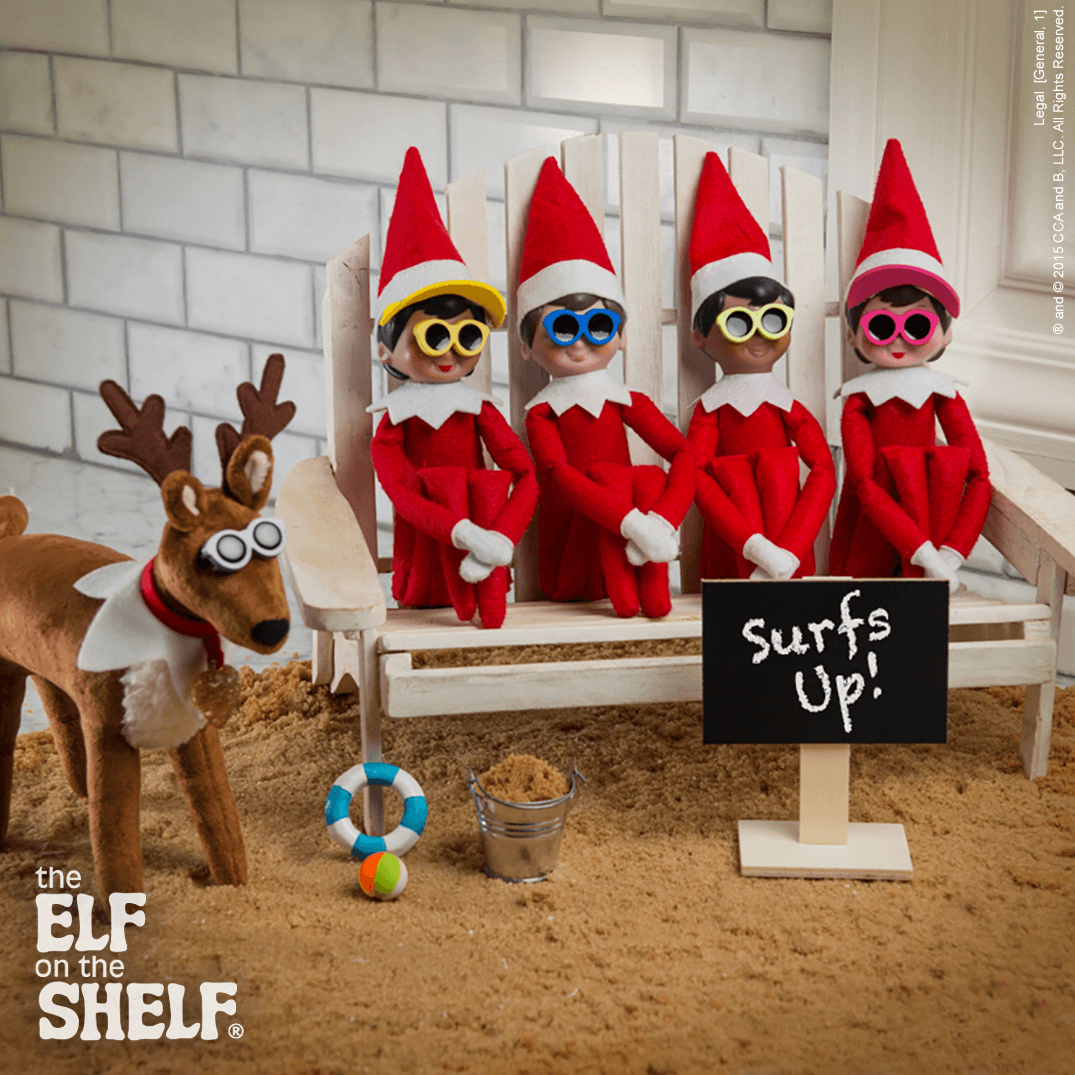 Materials:
Brown sugar
Elf-sized sign
Scrapbook kit sunglasses
Instructions:
Contrary to popular belief, elves love the sand almost as much as they love the snow! Your elf wants to recreate a sunny, beach-worthy backdrop—all you need to do is leave out brown sugar, a small sign and some shades and your elf will:
Cover a small space in your home with brown sugar to mimic the warm sand.
Write a little message on a scrapbooking sign (found at craft stores).
Slip on the glasses (also found at craft stores) and soak up the sun!