Where is Sparkles? When will she return? Is she coming today? Our guess is, you're no stranger to curious questions from your little ones about their favorite Christmas visitor as the Christmas season draws near. Not to worry—we've got the answers you've been looking for!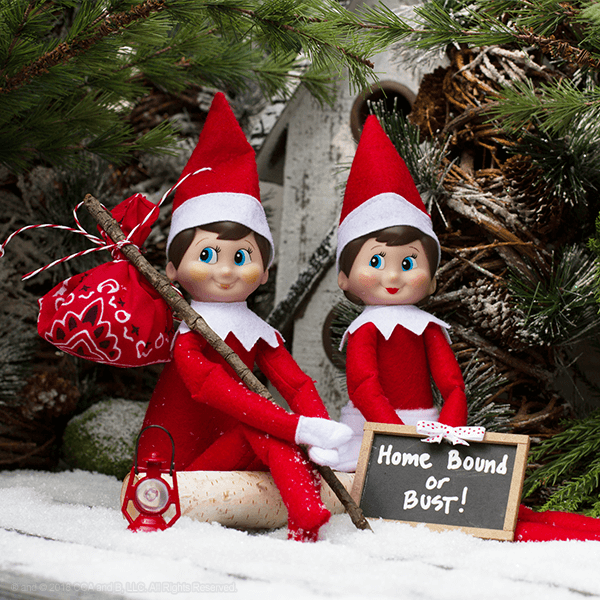 Most Scout Elves return to their families during Scout Elf Return Week—a week-long window at the end of November, leading into December. (This year's Scout Elf Return Week will take place Nov. 24–Dec. 1.)
But even the existence of Scout Elf Return Week doesn't mean that your elf will return to your home like clockwork! All Scout Elves are different, which is why some return at the end of November and others may wait until the second week of December. A number of things can affect a Scout Elf's holiday homecoming, so here are some ways you can explain to your children the most common reasons your elf may come back later than your little one might expect them to.
Their training was extended.

Scout Elves undergo extensive training to prepare for Scout Elf Return Week and sometimes they may need a little extra time to study their flight route or perfect their skills using a Peppermint Grappling Hook. Your elf will be back soon—and more prepared for the holidays than ever before!

Your elf ate too many treats from Mrs. Claus' Sweet Shop™.

It can happen to the best elf (or human!) when so many tantalizing treats are floating around during the holidays! Your Scout Elf may need an extra day or two to digest his or her holiday treats and get back into tip-top flying shape before returning.

A snowstorm held them up.

It's not easy to drive in the snow—much less fly! Your Scout Elf may have wanted to leave the North Pole sooner, but frightful winter weather can sometimes delay him or her by a couple of days.

Your elf made a few pit stops.

As your Scout Elf travels the globe, he or she may take time sightseeing on the way back to you. Be patient, your elf will be there before you know it!

Some North Pole duties needed attention.

Everyone knows the Scout Elves help Santa get ready for Christmas, and before your elf can take off for your home, he or she has to make sure to complete all of his or her holiday-related tasks! Just a few more letters to Santa to file, and then your elf will be on the way!
No matter when your Scout Elf returns to your home, we're sure their timing fits in perfectly with your family's holiday schedule and Christmas traditions. We know they just can't wait to see you and your family again soon—only a few more days of waiting!
Don't forget to share your Scout Elf's return with us by using #ScoutElfReturnWeek on social media! We can't wait to see the creative ways in which your elf makes his or her big entrance.